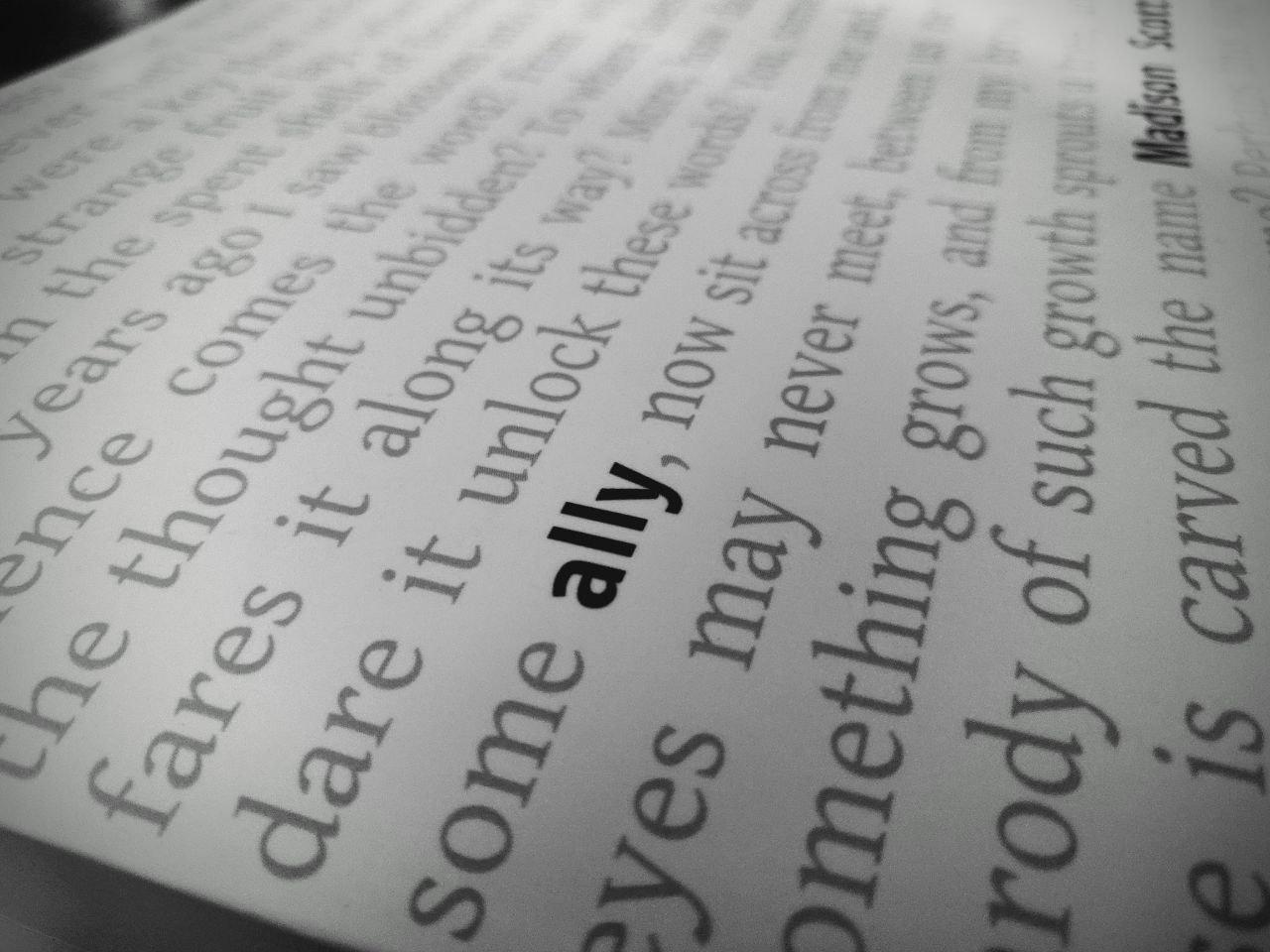 If I am to become a brand, it is best, perhaps, that I own it and at least try to do a good job of it.
Is that so?
How could it not be? If I am to become a brand, and I am ever trying to become a better person, to be seen as someone good and worthwhile, mightn't it be a good idea to try and do a good job of that? To make a good impression?
And this is how you plan to do it?
Well, I can hardly hold a launch party in person in this longest of decades, spring of 2020.
So.
ally

online launch party — Monday, June 1, 2020

Come, friends, and join me for a small launch party for ally. It will as a matter of course be a BYOB party, but I would love to have you join me live on Picarto and Discord! We'll have all sorts.
Meet the author, call her a dork to her face.
Take a tour through the book, both a physical copy and a PDF.
Learn about the process of writing, publishing online, typesetting, and self-publishing a book.
Get some discounts on both paperbacks and PDFs!
I don't know, there will probably also be cameos from my dogs.
Mark your calendars, for you are formally invited to join me on Monday, June 1st, 2020 at both 3:00PM and 7:00PM Pacific time for an hour of Books and Chill.